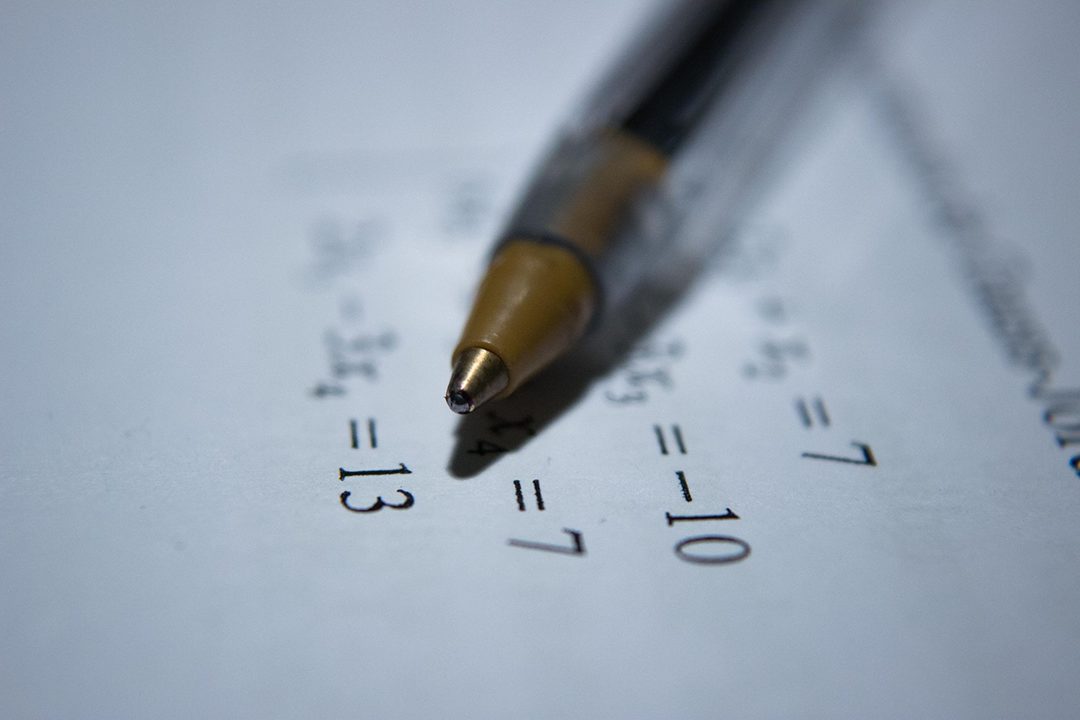 updated – July 2021
We know how frustrating it can be to try to find an expert tutor for an in-demand subject area like math. With some tutoring services, math tutors know they can charge a premium for their skills. This leads to hourly rates for in-person sessions that can soar as high as $200 an hour!
Tutoring should be simple and affordable. For example, at TutorUp, we only work with certified, experienced teachers who know the curriculum standards. Not only are these teachers subject-area experts, but they're passionate educators — not entrepreneurs out to make a quick buck.
To understand the true costs of working with a licensed professional, read on as we separate the fact from the fiction. Despite what other sites may say, math tutors are much more affordable than you think.
Here's a closer look at the true cost of math tutoring:
Myth #1: Math Tutors in Urban Areas Charge More
You've heard the horror stories. Parents who want to give their students an edge in prep courses or standardized tests spend up to $200 an hour to hire tutors for in-demand subjects like math — especially in major cities like New York and Washington, D.C. At TutorUp, your geographic location does not affect the cost of tutoring.
At TutorUp, our tutors are experienced teachers — not salespeople. They already have deep knowledge in their subject area, as well as the pedagogical training they need to help your student succeed. No matter what grade level your student is in, we can connect you with a tutor who can meet your student right where they are.
When it comes down to it, math tutoring is just like any other subject. You need a knowledgeable, licensed educator who can forge an instant connection with your student and teach the material from your local school district with passion, at a rate your family can afford.
Myth #2: Math Tutors Who Work for Tutoring Services Tack on Fees
Other tutoring services that offer subject-area help typically take between 40-70% of a tutor's fee as an ongoing commission. This incentivizes tutors who are in high demand, like math and science tutors, to charge more in order to recoup their losses.
At TutorUp, we want to connect you with the very best tutors for your child's needs. There are no extra fees, and the cost of an hourlong session is based on grade level, and whether the session takes place online or in person. Price ranges from $45 per hour to $65 per hour. When you buy a package with multiple sessions, you can save up to 25%.
TutorUp Math Tutors all Grades
Single 30-minute session online $29
New Student Special Offer! Buy 3 sessions, get a 4th session free! Only $79
Call 877-888-6787 – ask about our package pricing and subscriptions
Myth #3: Math Tutors Charge More Than Tutoring Other Subjects
Not all tutoring services necessarily work with credentialed teachers. As a parent, you might be saving money by choosing an unlicensed math tutor, but you could be sacrificing quality in instruction, too. But our math tutors cost the same as tutors in any other subject.
Also, our online tutors are the same experienced teachers who provide our in-person tutoring. And your tutoring sessions are one-on-one, so your child gets the same personalized attention whether it's online or in person. We do charge an additional $5 per hour for in-person sessions, to compensate the tutor for travel. That $5 goes directly to the tutor.
When you choose in-person tutoring, we connect you with a tutor who lives nearby, and your student gets the benefit of working with local, passionate teachers who know what it takes to work with students individually, and they're ready to work with your student at a rate that makes sense for you and your family. TutorUp has found a better way to connect parents with licensed teachers in their area who can tutor their students for an affordable rate, whether in person or online.
Myth #4: Math Tutors Personalize Lessons at a Premium
Just because some entrepreneurial math tutors command a premium for personalized lessons and in-person instruction, we've been conditioned to think these are rare skills. But they're exactly what your student's teacher already knows how to do! And that's why we work with experienced teachers. All of our tutors personalize lessons, and it's included in the cost, not an extra charge.
Maybe your student is a visual learner who needs help plotting a graph. Or maybe your student is a hands-on learner who would rather learn about volume and area by making a miniature model of your city. When a math tutor sees what a student needs by working together, they can customize their instruction methods to meet your student where he or she is at — and keep building on the momentum of each lesson.
Whatever your student needs, personalized teaching can lead directly to the "ah-ha" moments that make for more successful learning. And it doesn't have to cost a premium.